In what doctors describe a very rare condition. A baby girl was recently born with 2 active mouths.
During an ultrasound doctors saw a mass along the baby's jaw in the mother's third trimester of pregnancy. Initial diagnoses included a congenital cyst and fibrous dysplasia, when scar-like tissue develops in place of the bone. Doctors also thought the mass could be a teratoma, a rare tumor containing fully developed organs or tissues like hair, muscle or teeth.
However, at birth they realized that it was a second mouth which was present. Although the baby was born healthy and didn't show any signs of respiratory compromise, doctors surgically removed the mass when the child was six months old.
According to sources the mass contained another lip, six molar teeth and even a small tongue that moved in synchronization with the tongue in her central mouth when she was feeding.
The baby girl is now recovered and is expected to lead a normal life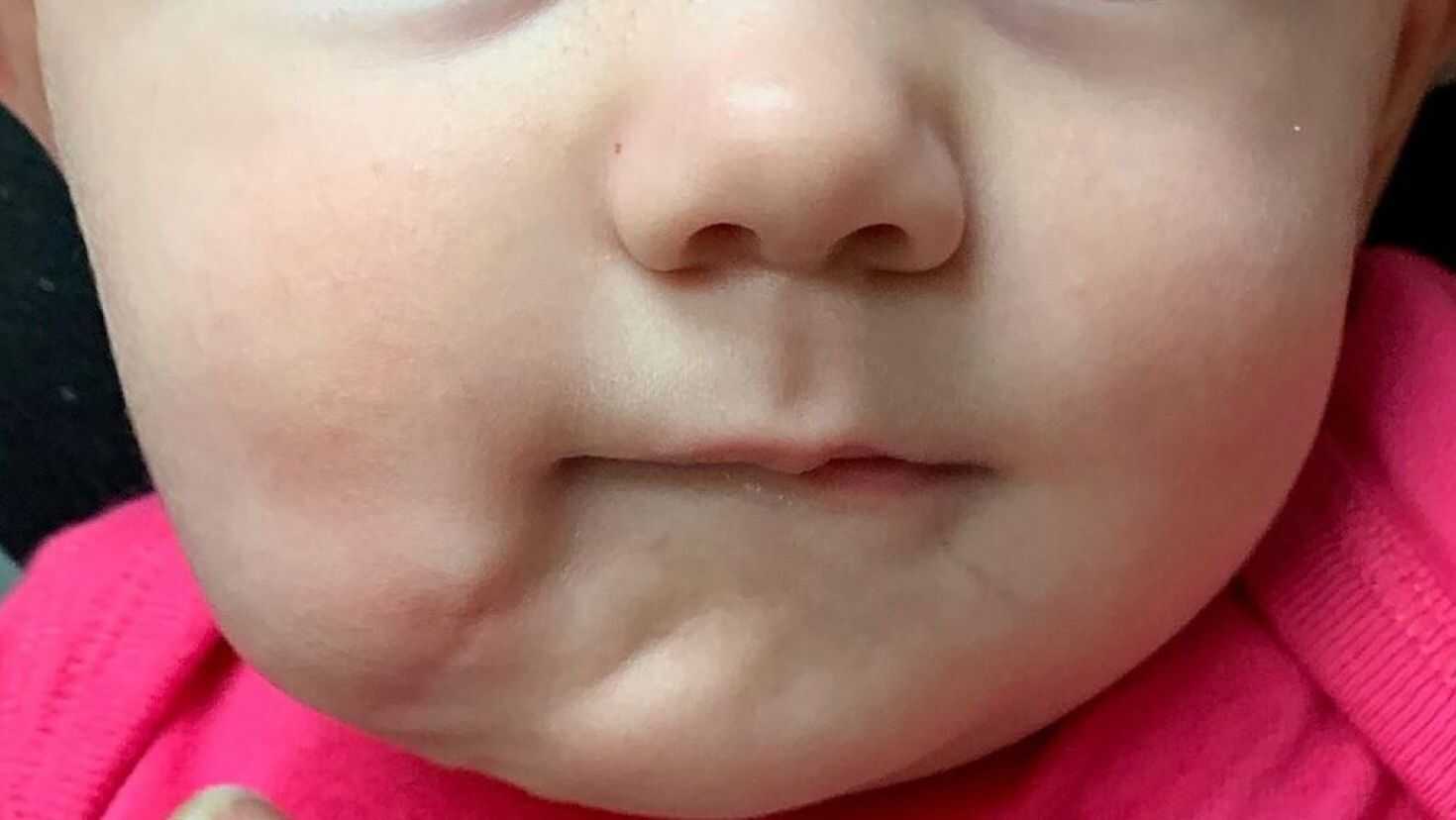 Baby Girl after surgery
Artlicle Credit: Fox News Online
COMMENTS